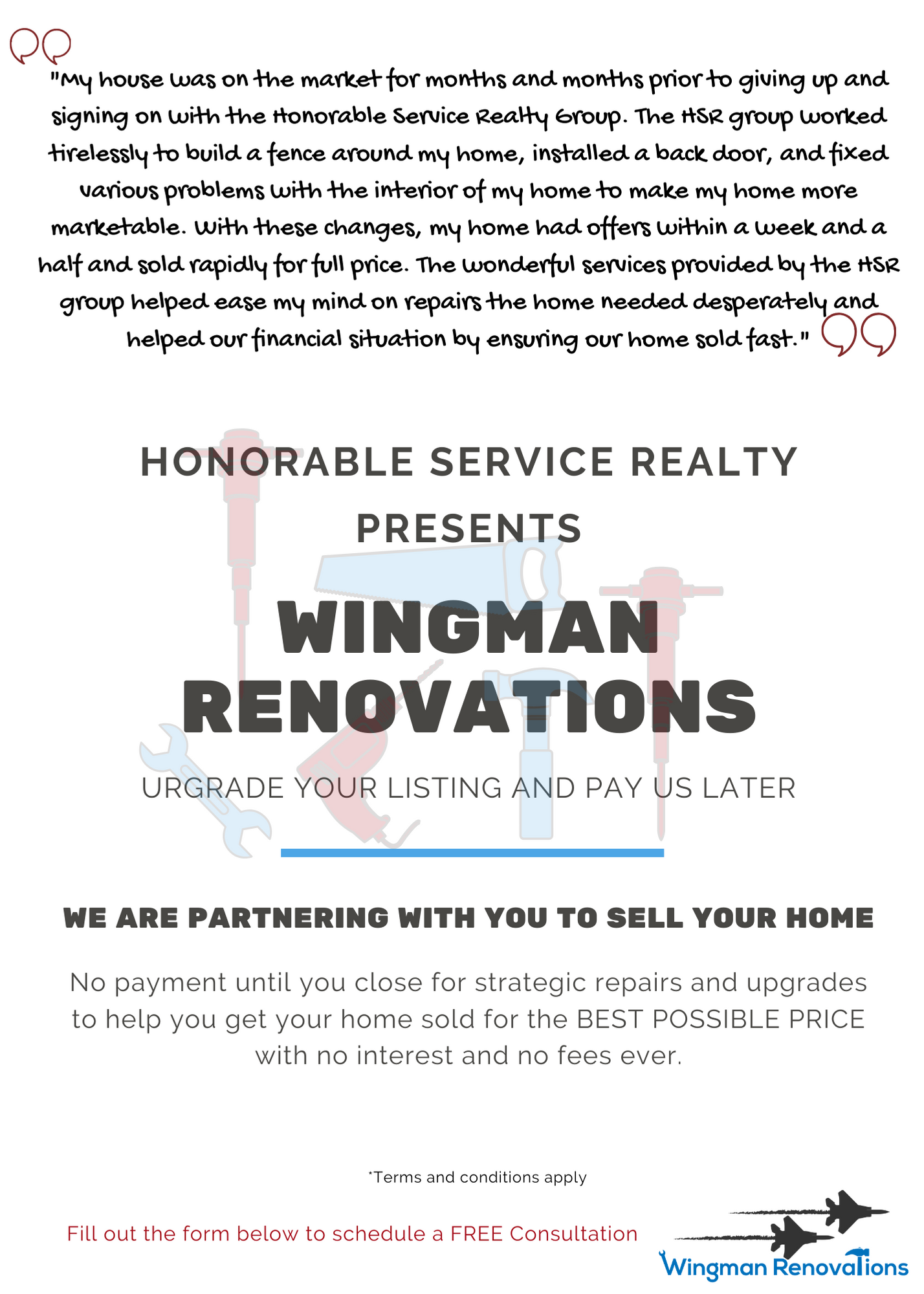 HSR is teaming up with YOU to help make your listing as competitive as possible. We understand that sometimes a project can be financially out of reach which is why we have launched Wingman Renovations. We are committed to being by your side from start to finish to maximize your profit and your experience by paying for your updates up front so that you can expect a maximum return on your home sale.
What We Offer
INTERIOR UPGRADES
Repairs and updates like paint, carpet, flooring, fixtures, and much, much more.
EXTERIOR UPGRADES
Fencing, painting, landscaping and repairs.
Why it Helps
A HIGHER SALES PRICE
These updates will increase the sales of your property as we will help you determine which areas are worth the investment
FEWER DAYS ON MARKET
We make strategic updates to your home to maximize the curb appeal, showings, and photos which ultimately leads to more showings and fewer days on market
How it Works
NO UPFRONT COSTS
We will front the money needed for you to complete the upgrades that we agree are important and helpful to your listing.
NO FEES, NO INTEREST
We are so committed to serving you that we are waiving all fees and interest on this program. You simply pay the bill at closing.
WE WORK WITH YOU
When you book a FREE consultation with Meg, she will review your listing potential and help you decide which updates will make you more competitive. Meg and her team will work with you from start to finish on supporting and advising you through the sales process.
*terms and conditions apply